▪ 73-Year-Old Woman Faints After Being Intimidated by Prosecutor during Hearing for Practicing Her…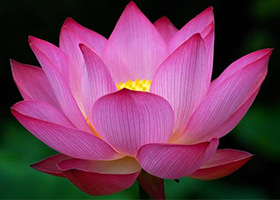 (Minghui.org) A 73-year-old woman fainted after being intimidated by a prosecutor during her trial for her faith in Falun Gong on September 30, 2019.
Falun Gong, also known as Falun Dafa, is a spiritual discipline that has been persecuted by the Chinese communist regime since 1999.
Ms. Li Qinghua, a resident of Linyi City, Shandong Province, was arrested three times and repeatedly harassed in the past ten months for her faith in Falun Gong. She was forced to live away from home at one point to avoid persecution.
The police thrice attempted to send her to a detention center, but she was rejected admission each time due to her physical condition.
Ms. Li was ordered to appear in Linshu County Court on September 30, 2019. She was under tremendous pressure and unable to sleep the night before.
When the prosecutor attempted to force her to admit a big bag of Falun Gong materials were hers and confess where she got them, she became so nervous that she passed out.
Ms. Li's daughter burst into tears. She shouted at the prosecutor and the judge, "Don't you have a mother? Why do you do this to my mother?"
Ms. Li's son also protested, "Why do you have to target my mother for practicing Falun Gong? She used to be so sick that she couldn't do anything at all. After she learned the practice, she recovered and enjoyed good health. But now you have to go after her for that. Do you know because of your non-stop harassment in the past ten months, my mother suffered a lot and couldn't eat or sleep?"
The court-appointed lawyer entered a guilty plea for Ms. Li, but he also asked the judge to issue a light sentence to her, as her "practicing Falun Gong didn't cause any harm to anyone or society."
The judge adjourned the hearing in 30 minutes.
Related report:
73-year-old Woman Harassed and Threatened with Prison Time for Her Faith