▪ 73-year-old Woman Harassed and Threatened with Prison Time for Her Faith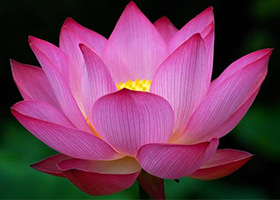 (Minghui.org) A 73-year-old woman is facing prison time for her faith in Falun Gong, a spiritual discipline that has been persecuted by the Chinese communist regime since 1999.
Ms. Li Qinghua of Linyi City, Shandong Province, was arrested twice in late 2018 after being reported for practicing Falun Gong.
The police submitted her case to the Linshu County Procuratorate in early 2019. They harassed Ms. Li and her family constantly, forcing her to live away from home for a few days.
Lingquan Police Station officers broke into Ms. Li's home on August 9, 2019, and threatened to take her to prison.
Ms. Li's husband, who was the only one at home, was terrified. He told the police that Ms. Li had gone to visit a relative with their daughter. The police demanded their daughter's number, found the address of their relative through location tracking, and went to arrest Ms. Li.
The local detention center refused to accept Ms. Li after she failed the required physical exam three times. The police took her home and extorted 300 yuan from her for the physical exams.
The police returned a few days later and attempted to force Ms. Li to sign a document. When she refused, the police forced her grandson, who is also a police officer, to sign the document for her. The police threatened Ms. Li that they had already submitted her case to Linshu County Procuratorate and that they wouldn't dismiss her case easily.
The prosecutor contacted Ms. Li ten days later and handed her a copy of the indictment.
Linshu County Court officials called Ms. Li on September 18, 2019, and told her to appear. When she went with her son, a staff person told them that a hearing had been scheduled for her.
The staff person said to her, "Given your advanced age, you should cooperate with us and do whatever we ask you to, or you will face the consequences."
Ms. Li's son received a formal notice from the court on September 20 that she was scheduled to appear in court on September 30.