▪ Fengcheng, Liaoning Province: Four Falun Gong Practitioners Harassed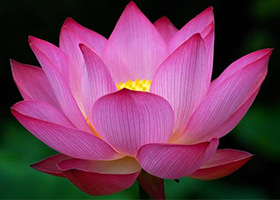 (Minghui.org) Four Falun Gong practitioners in Fengcheng City, Liaoning Province were recently harassed by the police. One woman had her home ransacked and another woman had her blood sample taken by the police.
Falun Gong, also known as Falun Dafa, is a spiritual discipline that has been persecuted by the Chinese communist regime since 1999.
A plainclothes officer spotted Ms. Jiang Fengli putting up posters about Falun Gong on September 18, 2019. Five officers knocked on her door at 5:00 p.m. that day. After Ms. Jiang refused to open the door, they asked her neighbor to deceive her into opening the door.
The officers took pictures of her home. They returned the next day and collected Ms. Jiang's blood sample and fingerprints, probably for the massive surveillance database.
Ms. Ge Wenyu was found to have banknotes printed with messages about Falun Gong during a security check at a train station on September 23, 2019. The police ransacked her home and confiscated more than 40 Falun Gong books from her. She suffered a heart attack and fainted during the raid. She was sent to the hospital by her brother.
On September 25, 2019, the police called Ms. Wang Shuqing's son and ordered him to keep an eye on his mother and not let her go out and talk to people about Falun Gong around the time of the communist regime's 70th National Day (October 1).
Mr. Liang Yuncheng also received a called from the police who threatened to talk to him at home.