▪ Finland: Seminar on Chinese Regime's Organ Harvesting Crimes Held in Helsinki
(Minghui.org) A seminar about the Chinese communist regime's organ pillaging from prisoners of conscience was held at the General Post Office Building in Helsinki, Finland on September 18, 2019.
Supporting Human Rights in China (SHRIC) hosted the seminar, and the speakers included independent investigator and human rights lawyer David Matas; senior investigative reporter Ethan Gutmann; Enver Tohti, a former surgeon from Xinjiang, China who witnessed doctors remove an organ from a living person; and Dr. Marja Heinonen-Guzejev, a public health researcher at the University of Helsinki.
Chinese Medical Papers Rejected for Failing to Explain Organ Sources
Dr. Marja Heinonen-Guzejev spoke at the seminar on behalf of Physicians for Social Responsibility (LSV), a Finnish medical association that aims to promote health and equality in Finland and around the world. She said the ethical issues surrounding organ transplantation in China have drawn attention from international scientific circles.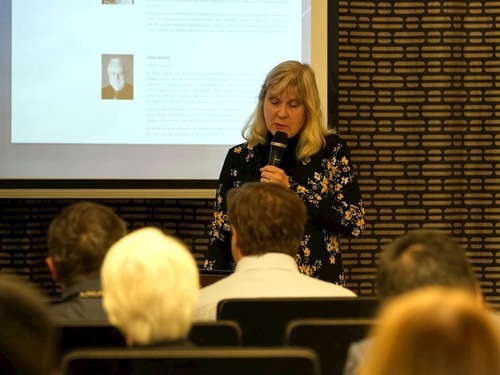 Dr. Marja Heinonen-Guzejev talked about the ethical issues regarding organ transplantation in China.
Dr. Heinonen-Guzejev explained that two scientific publications, Plus One and Transplantation, deleted 15 scientific papers from China this August because the researchers couldn't explain the sources of organs used in their research.
According to the British Medical Journal, the authors of more than 400 scientific papers from China couldn't explain the sources of human organs used in 92 percent of their medical cases.
Dr. Heinonen-Guzejev said that Spain, Israel, Italy, Norway, and Taiwan have prohibited their citizens from going to China for organ transplantation.
Organs Taken from Living People
Dr. Enver Tohti is a former Uyghur surgeon from China who now lives in London. He said the Chinese regime has treated about a million Uyghur prisoners as living "organ donors," just as it does to Falun Gong practitioners.
He noted that patients in China have to wait only a week to obtain a matching organ. He also showed a picture of a special lane at an airport in China that is specifically used for transporting organs that have been taken from living people. The audience was shocked to hear that Hunan Provincial People's Hospital had once run promotional ads offering 20 kidney transplantation operations for free.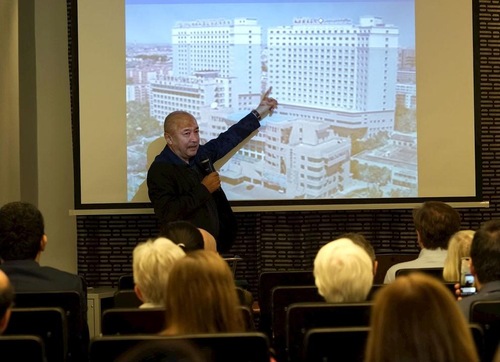 Enver Tohti is a former surgeon from Xinjiang, China who witnessed an organ being forcibly removed from a living person.
Mr. Gutmann said that organs taken from living prisoners of conscience are used in about 60,000 to 100,000 organ transplants conducted yearly in China and that the majority of the victims are Falun Gong practitioners.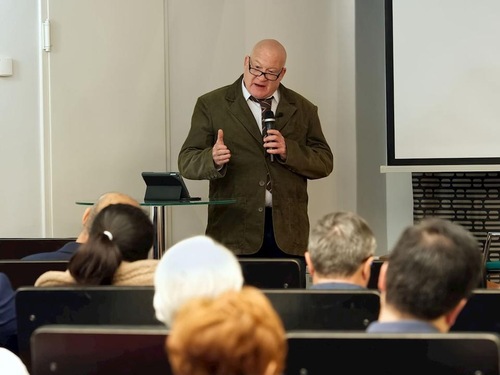 Investigative reporter Ethan Gutmann talks about the Chinese regime's organ harvesting from prisoners of conscience.
Human rights lawyer David Matas proposed actions Finland can take to help mitigate such atrocities.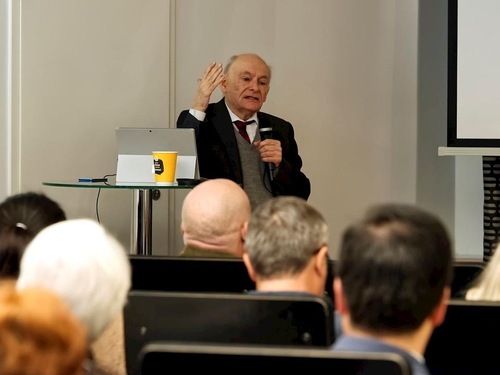 The speakers also highlighted the final judgment of the China Tribunal, which collected overwhelming evidence from witnesses, medical journals, and independent investigations before affirming on June 17, 2019 that the Chinese regime is killing prisoners of conscience for organs on a large scale. The independent tribunal was led by Sir Geoffrey Nice, QC, who was a prosecutor for the International Tribunal for the Former Yugoslavia.
Mainstream Media Coverage
The panel generated a lively discussion with the audience, and the two-hour seminar was extended by a half hour. Reporters from mainstream media outlets lined up after the seminar to interview the speakers.
Helsingin Sanomat, the most influential newspaper in Finland, and HSL, a Swedish newspaper with the biggest circulation in Finland, reported on the seminar on the front page the next day. They covered how the number of organ transplants in China increased rapidly after the Chinese communist regime started to persecute Falun Gong in 1999, as well as a 2013 European Parliament resolution condemning the atrocity.