▪ From a Hooligan to a Dutiful Son, Jilin Man Among 13 Locals Arrested for Their Faith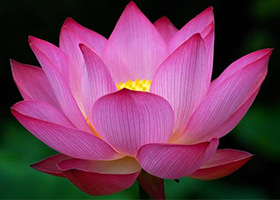 (Minghui.org) Thirteen residents of Shulan City, Jilin Province were arrested on September 10, 2019 because they practice Falun Gong, a spiritual discipline that has been persecuted by the Chinese communist regime since July 1999.
The group arrest in Shulan came weeks before the 70th National Day of the communist regime on October 1, 2019, as authorities ramp up arrests of Falun Gong practitioners in order to prevent them from going to Beijing to appeal for their faith.
In addition to the arrests in Jilin Province, Shanxi Province and Sichuan Province also reported group arrests of Falun Gong practitioners in recent weeks.
From Hooligan to Good Husband and Son
Among the thirteen targeted practitioners is Mr. Zhu Zhaoshui, who began practicing Falun Gong in 1998. Those who knew him before were all surprised to see the changes he underwent after picking up the practice.
Once a heavy smoker and drinker who often initiated fights with people with his martial arts skills, Mr. Zhu quit smoking and drinking and refrained from fighting.
He became humble, honest, gentle and kind. He took good care of his bedridden wife for more than ten years until she passed away. He then invited his hot-tempered mother to move in with him since none of his siblings was willing to take care of her.
One of his friends once asked him, "Why do you have to practice Falun Gong and strictly discipline yourself?"
Mr. Zhu replied, "I did many bad things in the past. Practicing Falun Gong is the best thing I've ever done, and it helped me find my purpose in life."
Because of refusing to give up Falun Gong, Mr. Zhu was repeatedly arrested and suffered torture in detention.
He was arrested on November 3, 2002. The police hung him up by the wrists and beat him. His arms had lost sensation by the time he was let down. It took him six months to recover. The guards also tied him to a metal fence and didn't allow him to sleep for three days.
Mr. Zhu was later given one year of forced labor at Jiutai Forced Labor Camp. His term was extended for 5.5 months because he refused to renounce Falun Gong.
He was arrested again on January 5, 2006 and given another one-year term at Jiutai Forced Labor Camp. After the labor camp refused to admit him, the police detained him at Shulan City Detention Center and extorted 2,000 yuan from his family on January 23, 2006 before releasing him. The police continued to harass Mr. Zhu afterwards, forcing him to live away from home to avoid persecution.
Mr. Zhu is currently detained at the Shulan City Detention Center following his latest arrest. His mother, now 93, cries every day about his ordeal. She has lost her appetite and longs for her son's return.
Other practitioners arrested in Shulan on September 10, 2019 include Ms. Zhu Lijie, Ms. Sun Limei, Mr. Wang Jie, Ms. Zhang Dongxia, Mr. Song Shiquan, Mr. Lu Zhijun, Mr. Li Wenjun, Ms. Zhao Jinxia, Ms. Zhang Xiuqin, Mr. Tong Zhenjie, Ms. Wang Hongyan and Mr. Yang.
Related reports:
Yuanping City, Shanxi Province: 12 Falun Gong Practitioners Face Indictment for Their Faith
Luzhou City, Sichuan Province: Four Falun Gong Practitioners Arrested in Two Hours
Songyuan City, Jilin Province: 13 Falun Gong Practitioners Arrested in One Day