▪ Married Couple Arrested for Their Faith in Falun Gong—Meetings with Lawyer Denied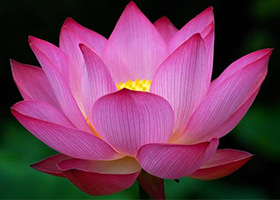 (Minghui.org) A married couple in Wuhan City, Hubei Province was forced to live away from home to avoid being persecuted for practicing Falun Gong. They were recently arrested in Jingzhou, a city in Hubei that is about 140 miles away from their hometown. Their lawyer wasn't allowed to meet with them.
Falun Gong, also known as Falun Dafa, is a spiritual discipline that has been persecuted by the Chinese communist regime since 1999.
Mr. Liu Shehong and Ms. Zhao Xiujuan were taken to, and are currently being held at the Ximen Detention Center in Jingzhou following their arrest on September 4, 2019.
Upon hearing of their arrests, Mr. Liu's brother traveled to Jingzhou to deliver clothing for them. He went to the Jingzhou Domestic Security Division to inquire about their cases. An officer there threatened him not to hire a lawyer for the couple. The officer also refused to return the couple's car and other personal belongings confiscated from them.
Despite his own poor financial condition, Mr. Liu's brother still hired a lawyer.
On September 26, 2019, the lawyer went to the detention center, only to have his meeting request turned down by the guards.
The head of the detention center said to him, "The higher-ups have decided that lawyers can't meet with their Falun Gong clients."
The lawyer later found the director of the Jingzhou Domestic Security Division, who revealed that the Procuratorate had already approved the couple's arrests, and did not allow the lawyer to meet with them. The lawyer then went to the Procuratorate and attempted to talk to the prosecutor, but was told to come back one week later.
When the lawyer returned to the detention center at a later time, the guards again denied his visitation request.
Mr. Liu used to abuse drugs and was often arrested for drug use and fighting. He used all his family's savings to buy drugs. He also suffered severe health issues, and almost died several times.
Only four months after Mr. Liu took up Falun Gong in 2006, he quit the drug addiction and his health recovered. He now lives by the principles of Truthfulness-Compassion-Forbearance and has become a good person. Many people who knew him before were impressed with his changes.
He was arrested in December 2010 for telling people about Falun Gong, and sentenced to four years in prison.
Related reports:
Villagers' Signatures and Village Official Seal Testify in Support of Falun Gong Practitioner Liu Shehong
Joy After Gaining a New Life Turns to Sorrow after Being Persecuted
Wuhan City Authorities Attempt to Indict Four Falun Gong Practitioners
The Righteous Actions of a Practitioner Who Turned His Life Around