▪ Once Incarcerated for 12 Years, Liaoning Woman Faces Trial for Practicing Falun Gong Again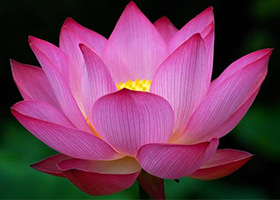 (Minghui.org) A 70-year-old woman is facing trial for her faith in Falun Gong, a spiritual discipline that has been persecuted by the Chinese communist regime since 1999.
Ms. Jia Naizhi, a resident of Fushun City, Liaoning Province, was arrested on April 18, 2019 by two officers outside her apartment. She has since been held at Fushun Detention Center and was said to be unable to stand on her own at one point.
When her lawyer visited her on September 24, 2019, she told him that the Dongzhou District Procuratorate had indicted her and submitted her case to Dongzhou District Court.
Her lawyer is in the process of obtaining more information about her case from the court.
Prior to her latest arrest, Ms. Jia served two years in a forced labor camp and ten years in prison for speaking out for Falun Gong. She was brutally tortured, including being force-fed, kicked in her stomach, waterboarded, deprived of sleep, and made to squat for long hours.
She was once hung up by her wrists for 15 days. By the time she was let down, her legs were swollen so badly that she couldn't bend them. She also had a high fever and extreme discomfort in her heart.
Ms. Jia was abused to the verge of death several times in detention.
Related reports:
After 12 Years Behind Bars for Her Faith, 70-year-old Woman Is Arrested Again
Ms. Jia Naizhi Sues Former Dictator Jiang Zemin
Ms. Jia Naizhi and Other Dafa Practitioners Persecuted in Shenyang Prison in Liaoning Province