▪ Once Tortured and Paralyzed for Her Faith, Liaoning Woman Sentenced to Prison Following Latest…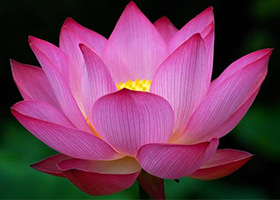 (Minghui.org) A Fushun City, Liaoning Province resident was sentenced to one year in prison for raising awareness about Falun Gong.
Falun Gong, also known as Falun Dafa, is a spiritual discipline that has been persecuted by the Chinese communist regime since 1999.
Ms. Zhang Lijuan was arrested on April 18, 2019 while distributing informational DVDs about Falun Gong.
While she was held at Fushun City Detention Center, the guards frequently beat her and subjected her to various other forms of physical and mental abuse in order to force her to renounce her faith.
After one month of abuse, Ms. Zhang developed high blood pressure and suffered from frequent headache and dizziness.
Ms. Zhang appeared in Wanghua District Court on August 20, 2019. She pled not guilty for practicing Falun Gong. She also nullified the statement to renounce Falun Gong that she was forced to sign at the detention center against her will.
The judge sentenced her to one year in prison one month later.
This is not the first time that Ms. Zhang has been targeted for her faith. On February 7, 2004, she was arrested after being reported for distributing information aboutFalun Gong. She became paralyzed after being tortured at Masanjia Forced Labor Camp. She later recovered by doing the Falun Gong exercises upon returning home.