▪ Wife Tried in Court for Belief in Falun Gong, Grief-Stricken Husband Dies on Moon Festival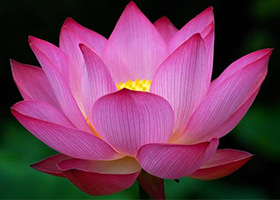 (Minghui.org) A husband was grief-stricken when told of his wife's upcoming trial for her faith in Falun Gong. He died on Moon Festival (an important holiday for family reunion) – four days before her court hearing. Their daughter was barred from attending her mother's hearing because she also practices Falun Gong.
Falun Gong, also known as Falun Dafa, is a meditation system based on the principles of Truthfulness-Compassion-Forbearance. Since Chinese Communist Party (CCP) began to suppress it in July 1999, a large number of practitioners have been detained, imprisoned, and tortured for their belief.
Ms. Cui Shuzhen, a 66-year-old resident of Yantai City, Shandong Province, went to Hangzhou City, Zhejiang Province to visit her daughter in early 2019. To clarify the CCP's defamatory propaganda against Falun Gong, she distributed materials at a supermarket in Hangzhou on March 12, 2019.
A few plainclothes police officers noticed her and followed her to her daughter's place. After ransacking the residence, they arrested both Ms. Cui and her daughter. Her daughter was later released, but she has since been detained at the Hangzhou Detention Center, where she is suffering from poor health.
Ms. Cui's husband hired an attorney for her back in Yantai City, Shandong Province. The attorney traveled to Hangzhou Police Department, but his request to get her released was denied.
Ms. Cui's daughter returned to Yantai shortly before the Moon Festival (which fell on September 13 this year) and told her father that her mother was scheduled to appear in Xiaoshan District Court on September 17.
The news of trial hit Ms. Cui's husband so hard that he had a stroke and died on the day of Moon Festival.
Ms. Cui's daughter hurried back to Hangzhou after her father's funeral, hoping to get a glimpse of her mother at the court hearing since she had not seen Ms. Cui for over 6 months. Court officials barred her from attending the trial on the grounds that she was also a Falun Gong practitioner.
Judge Wu Haiyun presided over Ms. Cui's hearing on September 17. Assistant judge Han Minghua was also present. No verdict was announced that day.
Personnel responsible for Ms. Cui's arrest:
Lu Shu, Jianggan Domestic Security BureauDu Lei:, director of Dingqiao Police StationA police officer sunamed Weu: +86-17328867316
Related Article in Chinese: