▪ Zhejiang Woman with Medical Condition Denied Bail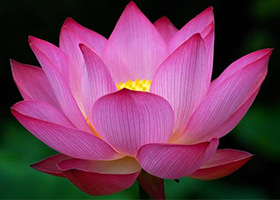 (Minghui.org) A Ningbo City, Zhejiang Province resident detained for her faith in Falun Gong is denied bail despite her serious medical condition.
Falun Gong, also known as Falun Dafa, is a spiritual discipline that has been persecuted by the Chinese communist regime since 1999.
Ms. Ying Guofang was arrested in a police sweep on April 18, 2019. She is one of the three practitioners who remain incarcerated at the time of writing.
Ms. Ying and Ms. Qin Lianyu are currently held at Ningbo Detention Center. Ms. Liu Mingping is detained at Zhenhai Detention Center.
The three women's arrests were approved on May 28, 2019. The police submitted their cases to the Zhenhai Procuratorate in late July 2019.
The practitioners' families frequented the local police department and procuratorate to pursue justice. The police refused to release them with the excuse that they refused to renounce their faith.
Ms. Ying's family learned recently that she is suffering from some medical condition at the detention center – her blood sugar level is more than 30mmol/L, while the normal level is less than 8mmol/L, and her blood pressure is 180/120 mmHg, also much higher than the regular level.
Ms. Ying's family demanded bail for her, but the police rejected their request and told them that it's impossible to release her before the communist regime's 70th National Day on October 1, unless she had only one breath left.
Other practitioners targeted on April 18, 2019 include:
Chen Yubo, Chai Huiqin, He Pingping, Chen Xiaodun, Zhuo Mingjuan, Yu Guiqing, Ye Weifei, Shen Jinfeng, Hong Qiuyue, Rong Yaqin, Rong Yaping, Zhu Peiting, Qian Defen, Jiang Chunya, Shen Xiaohui, and Aunt Jie.
Related article in Chinese: